How to detect bed bugs in your home
"What Bug is This?" Browse 90+ Bug, Insect, Rodent, Bird and Other Pest Identification Guides!
Have you ever found a pest in your house and wondered "what kind of bug is this?" Are you worried about what pests may be damaging your property? The identification of insects and other pests can be tricky. That's why PestWorld developed robust pest and insect identification guides to serve as a handy bug identifier. Our comprehensive list of bugs and insects can help determine what insects, rodents, or birds are pestering you, plus how to prevent an infestation. Trust this handy pest and bug identifier.
6 Insect Identification Steps from Our Pest Control Experts
The National Pest Management Association supports the practice of integrated pest management (IPM), a common-sense process for treating and controlling pests. IPM incorporates three basic techniques, the second of which is identification. Insect identification is a matter of knowing what to look for, knowing where to find it, and being able to see it. There are about 90,000 arthropod pest species in the United States, many of which have similar characteristics, making it all the more important to have a resource for assisting in bug and pest identification. Our pest identifier is a list of bugs, insects, rodents, and other pests that does just that. Below is a list of six steps to effectively identify pests using our rodent, arachnid, and insect identification guides.
SIX STEPS
Make note of certain characteristics of the pest, including shape, size, color, number of legs, and whether or not it has wings and/or antennae. For rodents, consider size, color, length of nose, etc.
​​​​Click on the category that best resembles the pest characteristics you noted in step 1.
Compare the pest characteristics to the thumbnail images of the various species. Then, click on the species that most closely resembles the pest.
Read about the pest characteristics, habits, habitats, threats, signs of an infestation, and prevention and control measures. The additional pest photos in the pest identification guides can serve as another method of pest, rodent, or insect identification.
If you think you properly identified what kind of bug it is from our insect list, consider contacting a licensed pest control professional to discuss eradication methods before trying to do it yourself. Some pest problems are better left to professional treatment.
​​​​​​​If you are still unsure of the pest in question, consider visiting some other bug identification guides in the same pest category. A pest control professional can also assist in identification. A pest control company will send out a technician who is equipped with the tools and resources to properly identify the pest.
Identifying Common House Insects
Typical household bugs can vary greatly depending on where you live, but some of the most common house pests include ants, bed bugs, cockroaches, and flies, not to mention rodents. To determine what kind of pests you are dealing with, we recommend using our bug identifier above, as well as hiring a pest control professional.
Depending on the common house bug infestation you have, a pest control professional (also known as an exterminator) can provide you with a plan to eradicate these pests from your home and prevent future infestations. Use the pest and insect identification guide above to get started.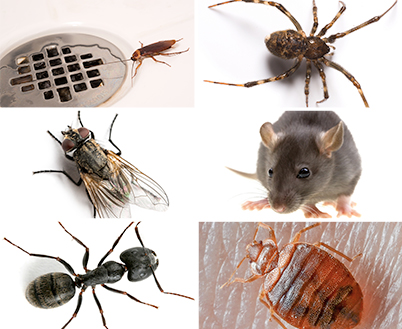 How to detect bed bugs are in your home
Bed bugs were once a common public health pest worldwide, declining in incidence through the mid 20th century. However, bed bugs have undergone a dramatic, worldwide resurgence since they have now evolved resistance to common insecticides. Bed bugs are one of the great travelers of the world and are readily transported via luggage, clothing, bedding and furniture. Read on to find out how to get rid of bed bugs in your own home.
Part 1 of 3: Finding the Bed Bugs
Dismantle the bed and stand the components on end. Things to look for are the bugs themselves and the light-brown, molted skins of the nymphs. Dark spots of dried bed bug excrement are often present along mattress seams or wherever the bugs have resided. Oftentimes, the gauze fabric underlying the box spring must be removed to gain access for inspection and possible treatment. Cracks and crevices of bed frames should be examined, especially if the frame is wood (bed bugs have an affinity for wood and fabric more so than metal or plastic).
Successful treatment of mattresses and box springs is difficult and infested components may need to be discarded.
Alternatively, place a bed bug proof mattress cover over an infested mattress to trap the bed bugs inside and starve them to death. This will eliminate the need to purchase a new mattress/boxspring and make treatment and future inspections easier. [1]
Bed bugs also hide among items stored underneath beds.
2. Empty nightstands and dressers. Examine them inside and out, then tip them over to inspect the woodwork underneath. Oftentimes, the bugs will be hiding in cracks, corners and recesses.
3. Check upholstered chairs and sofas. Pay close attention to the seams, tufts, skirts and crevices beneath cushions. Sofas can be major bed bug hotspots when used for sleeping.
4. Check other common places. These include along and under the edge of wall-to-wall carpeting (especially behind beds and furniture), cracks in wood molding and ceiling-wall junctures. Bed bugs tend to congregate in certain areas, but it is common to find an individual or some eggs scattered here and there.
5. Use a flashlight. Inspectors sometimes also inject a pyrethrum-based "flushing agent" into crevices to help reveal where bugs may be hiding.
Professional Pest Management © Copyright 2022 - All Rights Reserved